Events Calendar
Summer Crafters Market

Saturday, June 25, 2022
FOR THE CRAFTING SHOPPER
Come shop for hand-made goods and crafting supplies of all types. This is a combination market for everything related to craft. Bargains, deals and treasures of all kinds to be found in this event open to everyone.

Doors open to the public from 10AM to 1PM. $2 admission at the door for adults gets you a ticket in the door prize draw for a gift box filled with fun crafty and hand-made items supplied by our vendors.

Plenty of onsite parking - Wheelchair Accessible. First Baptist Church Hammonds Plains - 1839 Hammonds Plains Road. Directly across from Hatfield Farms.



FOR THE CRAFTING VENDOR
This event is a combination craft fair for finished handiwork, but also a sale for craft supplies - new, gently used, surplus etc, If it is craft related or hand-made, you're welcome to come and sell it. The church hall is bright and open with lots of natural light. Tables and chairs are new and in excellent condition. The photo below is from a recent crafting crop event we did in April.

6 Foot Tables $20 each or double for $35
ONLY 20 tables available! - first come first serve.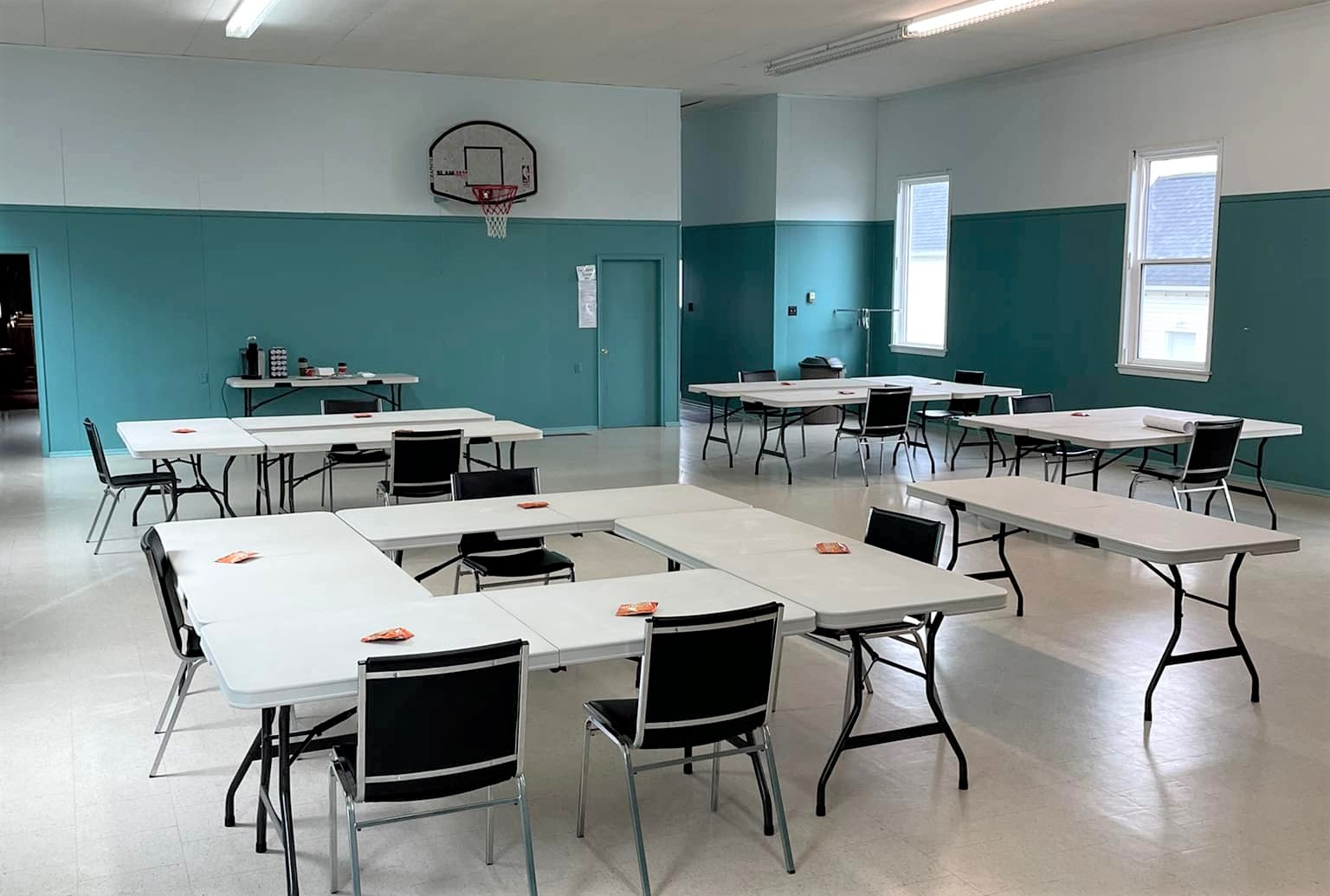 Doors open to vendors at 9AM for load in - you must be ready to go at 10AM when doors open to the public! You are responsible to load in and set up your own space. Bring your own table coverings, signage, cash box, bags, boxes, etc. If you need electricity, please bring your own extension cords, power bars, etc. There are limited wall plugs available.

You or your designated representative must remain at your table and in control of your goods at all times - we will not be providing security or monitoring of any kind, and will not be responsible for lost or stolen items.

Registrations are non-refundable, but you are free to transfer your registration to another crafter so long as you get in touch with us to let us know in advance.

You must keep your tables and products set up for sale until 1PM when we close the doors to the public. NO EARLY PACKING UP! as this is not fair to shoppers who arrive near the close and pay to get in.

You are asked to supply an item for the door prize gift basket. Drawing for this will take place at the close of the event. Please feel free to package your business card or any other seller information, catalogues, etc. with your item so the winner knows where the gifts come from, and how to reach out to you.
Register For This Event
---
Registrations are now closed