It's time to celebrate - the new 2021-2022 Annual Catalogue is here!
Grab a drink and a comfy seat and get ready to enjoy the hottest new release. It's 176 pages of fun to inspire your creativity all year long!
From holidays to everyday, you'll find the stamps, tools, and accessories to make your creative expression shine through.
Don't have this hot read in your hands? You can shop online and contact me to get your personal copy, too!
To make the new catalogue even sweeter, you can take advantage of two ways to get your hands on even more goodies. Check out our
Connect, Craft & Collect promotion
where you can earn even more Host Rewards! Or consider joining my fun group of stampers and getting bonus fun in your
Starter Kit with the Join+ special
!
Be happy, create and stamp a little ....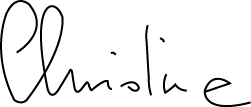 6
NEW 2021-2023 IN COLORS
New colours are the perfect springboard for fresh creativity and that's exactly the idea around the In Colors. 5 new on-trend colours are released each year. These are a great modern take on the colours of nature and I think they are going to be super popular!