What is the difference between Suites, Kits, and Product Medleys?
Although they are all groupings of coordinating products to make your crafting experience easier, there are a few differences:
Suites
are entire collections of themed products that coordinate. A suite has at least one stamp set, sometimes two and usually has patterned paper, dies or punches, ribbon, and embellishments.
Kits
include pre-designed and pre-cut projects. They can be all-inclusive or can include project supplies with coordinating stamps and ink available separately.
Medleys
are more like a mini-suite. They are a collection of coordinating supplies, but not as large as a suite, so you get a bit of everything to inspire your creativity at a budget-friendly price point.
Today I am sharing an elegant card tutorial featuring the
Boho Indigo Product Medley
. This gorgeous collection includes stamps, dies, paper, ribbon, die-cuts, and more! It's packed full of supplies that will inspire your creativity. In this tutorial you will also learn how to create a masked Embossing Paste background.
Be happy, create and stamp a little ....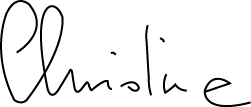 MASKED EMBOSSING PASTE CARD
INSTRUCTIONS:

1) Cut Mint Macaron cardstock to 4" x 8". Score at 4" along the 8" side to create a 4" x 4" card. (Note: If you prefer a standard 4-1/4" x 5-1/2" card, you can easily layer this card front onto a standard card or replace the 4" x 4" card with a standard card base.)
2) Die cut 3 of the rounded palm leaves and one small leafy branch from Very Vanilla cardstock.
3) Use Old Olive Stampin' Blends to colour the leaves. Colour the entire leaf with the light
Old Olive Blend
, then add detail with the dark Old Olive Blend. Use the light Old Olive Blend to blend the light and dark areas.
4) Die cut at least 3 of each leaf pattern from scrap cardstock to use as masks. Add a small amount of
Stampin' SEAL
to the back of each leaf. Press the adhesive onto your fingers or scrap paper to make it a bit less sticky. The leaves will be used as masks so they are only being adhered temporarily.
5) Randomly place the die cut leaves onto the card front.
6) Place a dollop of
White Embossing Paste
onto a
Silicone Craft Sheet
using one of the
Palette Knives.
Add a couple drops of Mint Macaron Ink Refill and mix with a Palette Knife to create coloured Embossing Paste. Make the paste as dark as you prefer by adding more ink drops.
7) Place your card with the mask leaves onto
Grid Paper
or scrap paper. Use a Palette Knife to spread the Embossing Past over the entire card front. Smooth out the paste into a think layer that is the thickness of the leaf masks. Work fairly quickly as the Embossing Paste dries rapidly. Don't worry about perfection, having variations of thickness and texture looks best.
8) Once the entire card front is covered, and while the Embossing Paste is still wet, use the spatula or piercing tip of the
Take Your Pick Tool
to carefully lift the an edge of a mask leaf and remove it from the card. Repeat to remove all the mask leaves.
9) Set aside the card to allow the Embossing Paste to dry and clean your Silicone Craft Sheet and Palette Knives right away. They are much harder to clean if the Embossing Paste dries on them.
10) Stamp the flower vase image from the Boho Indigo Medley on Very Vanilla cardstock with Misty Moonlight ink. Die cut with coordinating vase die.
11) Use Old Olive Stampin' Blends to add a bit of colour to the leaf and vine portions of the stamped vase.
12) Stamp the small decorative vase image onto Soft Suede cardstock with Soft Suede ink. Center the image in the vase die with the holes at the top.
13) Stamp greeting on 2" x 3/8" Very Vanilla cardstock with Old Olive ink.
14) Once the Embossing Paste is dry on the card add the coloured leaves with Glue Dots and the vases with Stampin' Dimensionals.
15) Add a 2-1/4" piece of the gold ribbon from the Boho Indigo Medley near the top left of the card with Glue Dots or Stampin' SEAL+. Add the stamped greeting with Stampin' Dimensionals.
SUPPLIES:
PAPER
: Very Vanilla (#101650), Soft Suede (#115318), Mint Macaron (#138337)
I
NK
: Mint Macaron Ink Refill (#138331), Old Olive (#147090), Soft Suede (#147115), Misty Moonlight (#153118), Old Olive Stampin' Blends Combo Pack (#144597)
KITS
: Boho Indigo Product Medley (#153132)
ACCESSORIES & TOOLS
: Embossing Paste White (#141979), Palette Knives (#142808), Silicone Craft Sheet (#127853), Take Your Pick Tool (#144107)
ADHESIVES:
Stampin' SEAL (#152813), Stampin' Dimensionals (#104430), Stampin' SEAL+ (#149699), Mini Glue Dots (#103683)
TIPS:
Embossing Paste dries quickly so it is best to work with it quickly, and clean your tools while it is still wet. Don't worry about perfection, variations in depth and texture improve the effect of Embossing Paste
In case you need any of the above supplies, please support my small business by shopping in my
ONLINE STORE
- THANK YOU!