EARN TODAY - REDEEM FOR HOLIDAYS

It's become a popular summer tradition - so you'll be happy to hear that Bonus Days is back!

Bonus Days means you can earn coupon codes on the goodies you order now and redeem them in August! For every $60 you spend from July 1st - August 3rd (before shipping and tax), you earn a $6 Bonus Days coupon code that can be redeemed August 4th and Aug 31st, 2020.

Even better, the new August-December Mini Catalogue with all the awesome new Holiday products goes live August 4th, so you can use your coupon codes to save on your Holiday Catalogue shopping spree!

For each qualifying order, you'll receive an email from Stampin' Up! with a coupon code. These emails come after your order has been submitted, so watch for and save them so you have your codes to use starting August 4th!
So grab your wish list, figure out what you need now - make sure you get the most out of Bonus Days, $60 and multiples of it, will get you coupon codes.
Anyone who has ordered from my store in 2020 qualifies for a free copy of the 2020 Aug-Dec Mini Catalogue.

Be happy, create and stamp a little ....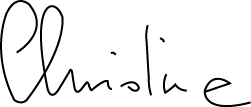 2020-2022 IN COLOURS

Offering the tried and true Colour Collections that stampers can rely on is important. Adding on-trend colours is also vital to keeping our products and creativity fresh. That's where the In Colours come in. Each In Colour Collection includes 5 fashionable colours that are available for 2 years.

Now is a great time to add these trendy new colours to your craft room.