What a great way to start this New Year: we have a new catalogue - the Jan-Jun 2020 MINI, AND Sale-A-Bration is back as well.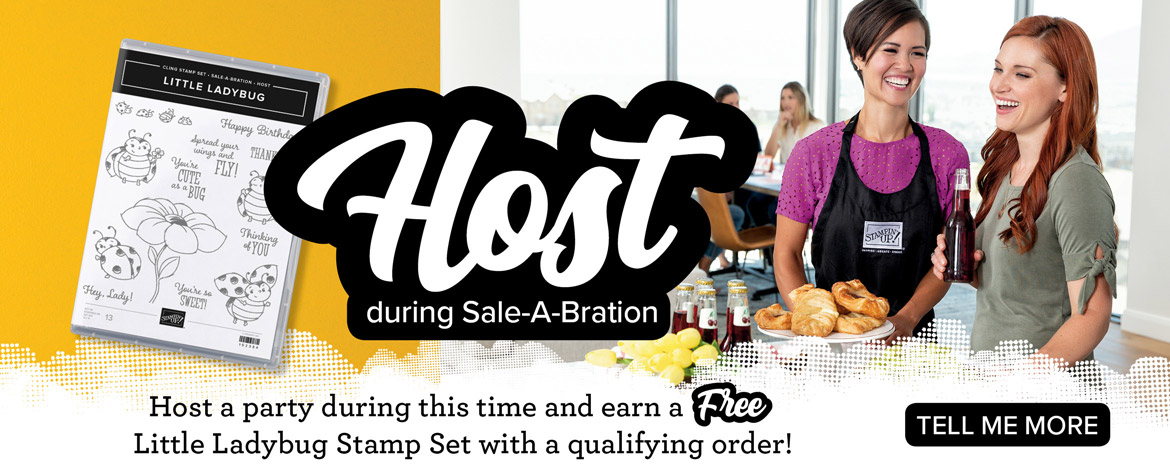 Beginning January 3, 2020, hosts with qualifying orders can receive the exclusive Little Ladybug Stamp Set (EN: item 152384 FR: item 152794).
Any order type qualifies (customer, workshop, demo, online).
There is no limit as to how many qualifying orders you can place
Only one Little Ladybug Stamp Set can be redeemed per order.
Only the host of the order will receive the free stamp set.
To qualify, orders must be opened from January 3, and closed by March 31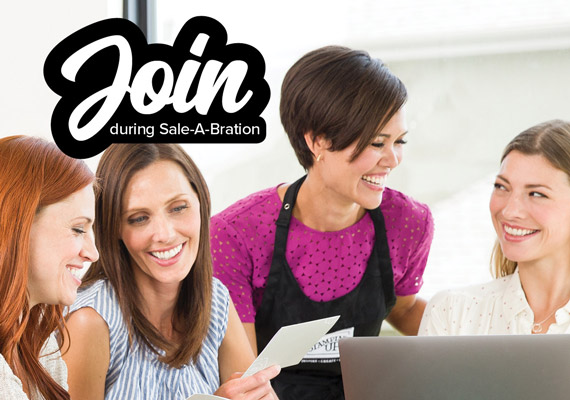 Interested in becoming an independent Stampin' Up! demonstrator? There's no better time to join than during Sale-A-Bration, when you get special perks that you won't see any other time of year. Sign up before 31 March, and you will receive the mini paper cutter, a 6" x 6" (15,2 x 15,2 cm) designer series paper sampler, and your choice of a stamp set*.
*Host stamp sets and SAB stamp sets not included.
Get your Starter Kit for CAN$135, select your own choice of product up to CAN$165 AND receive one stamp set of your choice. the mini paper cutter and the 6"x 6" DSP sampler as your Sale-A-Bration joining bonus.
Don't hesitate to ask me questions regarding this promotion. My team and I welcome any new member, be it a hobby demo who wants to be a happy shopper and save 20%, or new members who are planning to make this a business. We have room for all of you.
There is lots to see and contemplate, take your time, check with me about your questions, and then go and earn the many free items available for you during this special time of the year.
Be happy, and don't forget to create and stamp a little bit...