Joy of Giving Tag Kit


Make the experience of gift giving even more joyful when you top off the perfect gift with a lovely handmade tag!

The all-inclusive Joy of Giving Tag Kit includes stamps, ink, and all the pre-cut supplies you need to create 30 festive tags.

All Inclusive - Joy of Giving Tag Kit
Joy of Giving Tag Kit (#150700)
-Joy of Giving 17 piece photopolymer stamp set
-Poppy Parade Stampin' Ink Spot
-Clear Acrylic Stamp Block
-30 tags, 10 each of 3 designs
-Designer Storage Box
-Instructions with sample photos (assembly video is also available online)


These tags are simple to create while watching a favourite Christmas movie or as a fun family activity. Once you've made the tags you still have the stamps and ink so you can create even more tags and cards!

The Joy of Giving Tag Kit comes packaged in a designer box for storage or gifting. A kit makes a great gift for crafty friends and a box of completed tags will be appreciated by anyone on your list!

Be happy, create and stamp a little ....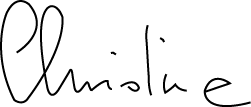 INSTRUCTIONS:
Make tags according to instructions included with the Joy of Giving Tag Kit.

Place 4-5 tags inside a Clear Envelope and seal envelope closed with the self-adhesive strip. Set one more tag aside to add to the bag topper.

Score 4-1/4" x 4" Shaded Spruce cardstock at 2" along the 4" side.

Die cut one long edge of 4" x 1-1/2" Poppy Parade cardstock and one long edge of the Shaded Spruce cardstock with the Magnolia Memory edge die. Adhere layers together.

Optional: Round the back corners of the Shaded Spruce cardstock with the corner rounder punch from the Detailed Trio Punch set.

Fold the bag topper on the scored line. Add a strip of Tear & Tape on each half of the inside.

Place the top of the sealed clear envelope with tags inside the topper and sandwich it between.

Die cut pine boughs from scrap Shaded Spruce cardstock with the Beautiful Boughs dies.

Add the look of snow by drawing small lines of Snowfall Accents Puff Paint onto the die cut pine boughs. Heat with the Heat Tool to make the puff paint puff up. Do not overheat or it can scorch.

Add pine boughs inside the remaining tag with Glue Dots so they stick out the bottom a bit.

Adhere the back of the tag to towards the top of the bag topper with Tear & Tape.

Add a note inside the tag and you have a thoughtful and useful gift anyone would be happy to receive!
SUPPLIES:
KIT: Joy of Giving Tag Kit (includes tags, stamps, ink, & embellishments)
CARDSTOCK: Poppy Parade (#119793), Shaded Spruce (#146981)
ACCESSORIES: Snowfall Accents Puff Paint (#150691), Clear Envelope (#102619)
ADHESIVES: SNAIL (#104331), Glue Dots (#103683), Tear & Tape (138995#)
TOOLS: Beautiful Boughs Dies (#150661), Magnolia Memory Dies (#149578), Heat Tool (#129053), Detailed Trio Punch (#146320) (Optional)