Events Calendar
Be Merry 365 - May 2020

Thursday, May 14, 2020, 06:30pm - 08:30pm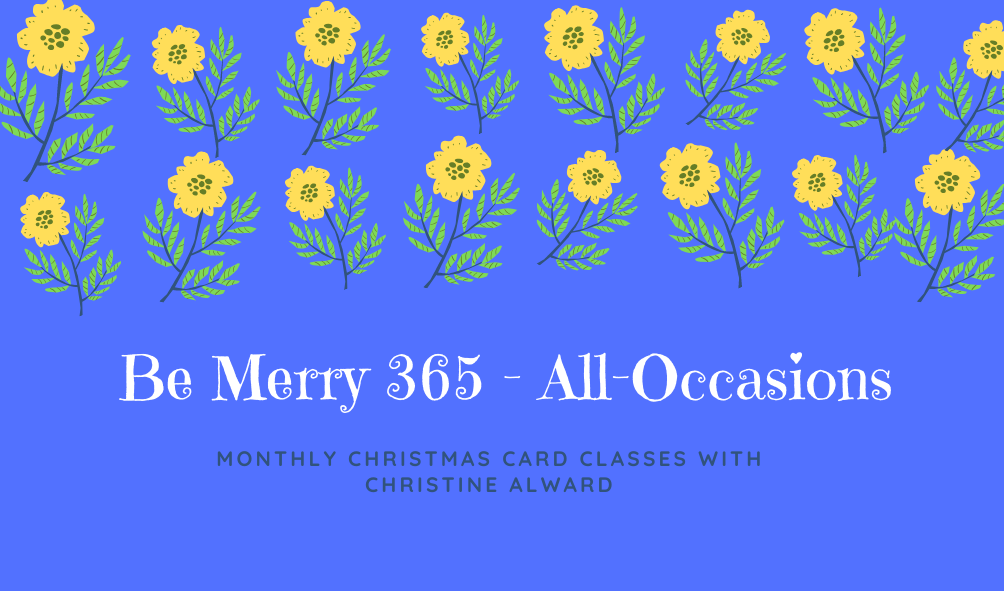 May class will be all-occasions cards, as the group who attends this class all year round, decided to alternate monthly between Christmas and All-Occasions cards. May will be All-Occasions cards, 5 projects, 4 designs, plus one special fold card. Starting JUNE 2020 we make Christmas cardS every month.
The class fee is $25, or free with a minimum order at the time of the event.
Registration closes Friday prior to the event. For May that means customers must complete the registration form by Friday, May 8 in order to be part of the event.
Register For This Event
---
Spaces left for this event: 6