Events Calendar
Be Merry 365 - May 2022

Thursday, May 19, 2022, 06:30pm - 08:00pm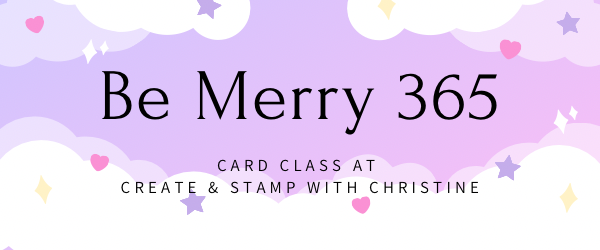 In this class we will make 6 Christmas cards, 2 each of 3 designs.
My class will be offered in-person at my studio.

The class fee is $30. Your class is free with a minimum order of $50 at the time of registration. Email or text me your order, I will add it to my workshop order from the NEW Annual Catalogue on May 4th, I therefore need your list on 3 May. Pick up will be at the class.
This offer cannot be combined with any other promotions.
Registration closes 2 1/2 weeks prior to the event.
Register For This Event
---
Registrations are now closed