Events Calendar
Craft Day In-A-Box "Circle Celebration"

Saturday, March 20, 2021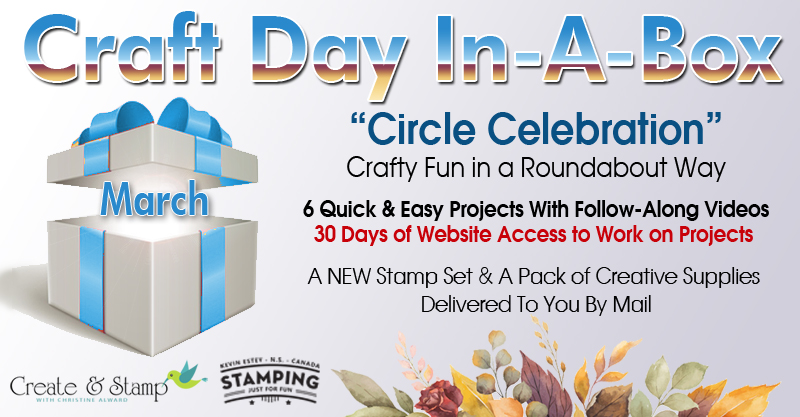 At-Home Kits arrive to you by March 17th.


Events Launches on MARCH 20th.
You get 30 Days of access to the event website
to work at your own pace on the projects
Preparation for our March Kit is rolling right along with lots of fun textures and embellishments from the Jan-Jun Mini Catalogue to create six fun projects and inspire you with loads of ideas for more.

This crafting event is designed for you to do from the comfort of your home at whatever pace you like. Do it all in a single day - or take the whole month - you have 30 days of online access plus a kit of supplies with everything you need.

In the March kit, you will receive the fun "Circle Celebration" stamp set and all the precut and prepared supplies to make six fun, quick-and-easy projects. We provide lots of extra papers and plenty of embellishments so you have options to pick, choose and customize everything as you like.

While this stamp set may not look like it has much potential, we will show you how versatile it can actually be. It may become one of your favourite go to sets after we show you lots of creative ways you can use it. From backgrounds to focal points - from subtle to vibrant colour palettes, you can do so much with this stamp set.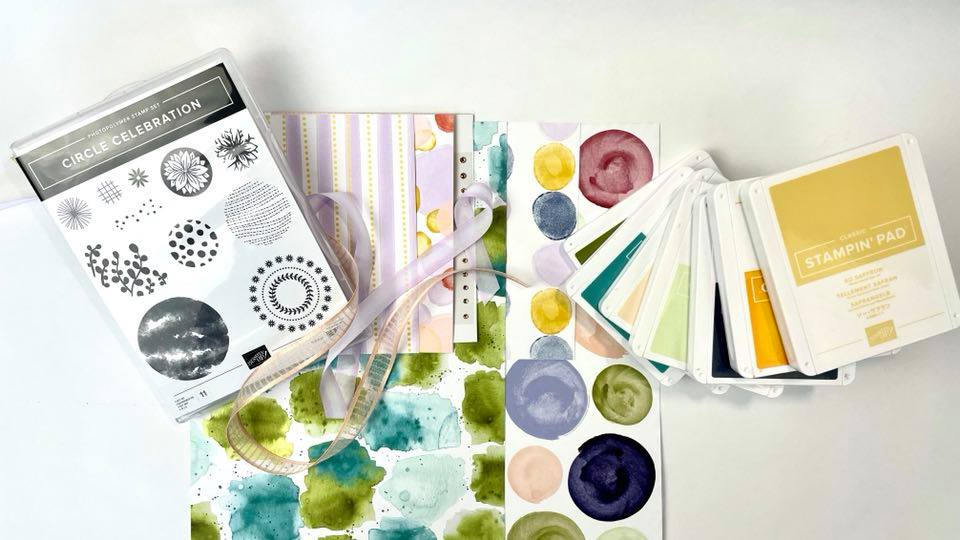 Registration closes on Wednesday March 3rd. FIRM! so we can order with plenty of time to cut supplies and ship your kit. Kits will be mailed to customers by Canada Post letter mail, packed in large kraft envelopes (sorry, not in actual boxes) about 10 business days prior to the event.
Register For This Event
---
Registrations are now closed